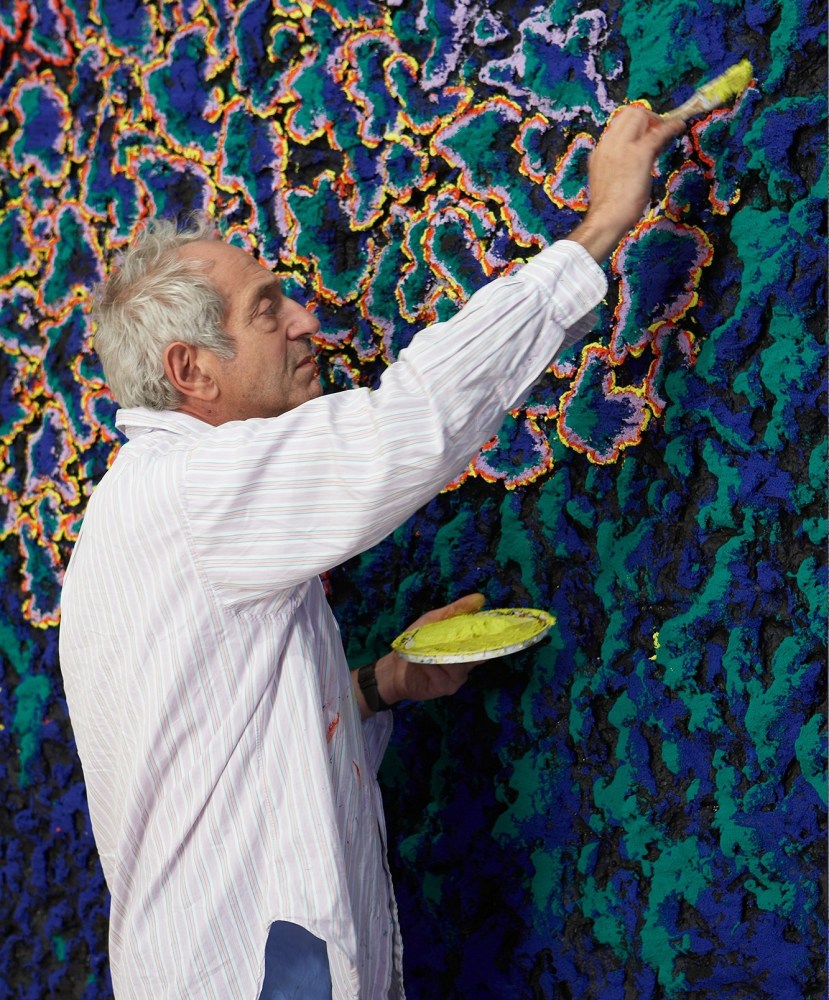 Born in Beirut in 1949, Nabil Nahas earned his M.F.A. at Yale University in 1973, and divides his time between New York and Beirut. His most recent solo museum exhibition was "Perpetual Energy" at the Beirut Exhibition Center in Beirut, Lebanon (2010). Nahas represented Lebanon in the 25th Bienal de São Paulo in Brazil (2002), and his work was included in "Glasstress 2011," a Collateral Event of the 54th Venice Biennial, and in "Glasstress: New York" at the Museum of Arts and Design in New York (2012). Nabil Nahas's work is in museum collections, including that of Mathaf: Arab Museum of Modern Art, Doha, Qatar; Guggenheim Abu Dhabi, United Arab Emirates; Tate Modern, London; Flint Institute of Arts, Flint; The Metropolitan Museum of Art, New York; Museum of Fine Arts, Boston, MA; Pennsylvania Academy of the Fine Arts, Philadelphia; High Museum of Art, Atlanta, GA; and the Zimmerli Art Museum, Rutgers University, New Brunswick. Nahas had his first solo show at Sperone Westwater in 1997 and subsequent exhibitions in 1999, 2005, and 2013. In March 2021 the painting "Eclypse" was exhibited at the Tate Modern for the Group show called "Infinite Geometry".
From April to June 2023 Nabil will have his major show in France at the Chateau Lacoste
Drawing inspiration from the decorative patterns of Islamic art and the American abstract painting of the mid 20th century, painter and mixed-media artist Nabil Nahas makes innovative use of organic materials, including seashells and starfish, which he casts in acrylic paint and mounts on a support (typically canvas). His works have an all-over composition suggestive of biological growth and the patterning of nature, as in Full Spectrum (1999). In his more recent paintings, including Untitled(2007), Nahas has introduced imagery referencing the trees and other plant-life of his native Lebanon.